About the Podcast
The Professor and The Hack is a frank discussion about politics and current affairs from two of the most experienced and trusted sources in the country.
Network 10's Hugh Riminton and Peter Van Onselen discuss what is happening in Australian politics and get to the bottom of what is really going on.
Hugh Riminton
The Hack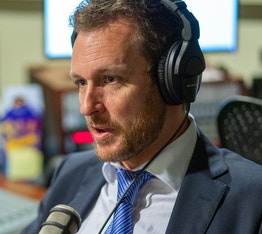 Peter Van Onselen
The Professor
9th Jul 2021
Episode 100: Living with the Virus
Vaccine Rollout, Sydney Lockdown and Listener Questions
21st Jun 2021
Episode 99: The Killing Season
17th Jun 2021
Episode 98: Acting PM
Step right up Mr. McCormack
10th Jun 2021
Episode 97: War Games
3rd Jun 2021
Episode 96: Bad Weather Bias
It's easier to say it's going to rain
1st Jun 2021
Episode 95: Tragic Irony
1st Jun 2021
Episode 94: Shake The Mess Around
13th May 2021
Episode 93: A Budget Week Special
3rd May 2021
Episode 92: Get Stuffed Sentiment
If you're on your way back from India
29th Apr 2021
Episode 91: Taiwan Looms
6th Apr 2021
Episode 90: The Ex-PM and The Hack
23rd Mar 2021
Episode 89: Floods and Scandal
8th Mar 2021
Episode 87: The AOTY and The Hack
23rd Feb 2021
Episode 86: Do You Never Rest?
and other matters in domestic politics
16th Feb 2021
Episode 85: Stunned Silence
16th Feb 2021
Episode 84: A Debate We Had To Have
well, now we're having it
1st Feb 2021
Episode 83: Back At It
22nd Jan 2021
Episode 82: A Cry for Survival
with Professor Simon Jackman
12th Jan 2021
Episode 81: We Should Have Seen It Coming
10th Dec 2020
Episode 80: Year in Review
1st Dec 2020
Episode 79: The Fringe of Western Society
23rd Nov 2020
Episode 78: We're All in This Together
Just a couple of regular blokes
17th Nov 2020
Episode 77: Deep Isolation
Maybe we'll never see him again
8th Nov 2020
Episode 76: A New President
27th Oct 2020
Episode 75: An Unusual Four Years
2nd Dec 2020
Episode 74: Armed to the Teeth
15th Oct 2020
Episode 73: Mr. Riminton Goes to Washington
Hugh does his best Jimmy Stewart impression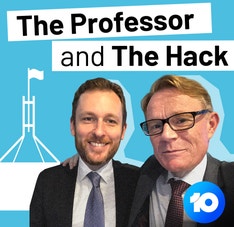 7th Oct 2020
Episode 72: Budget Wrap Up
24th Sep 2020
Episode 71: It's a Gas Gas Gas!
Almost like the climate is changing
2nd Dec 2020
Episode 70: The Biblical Age of Demise
2nd Dec 2020
Episode 69: The Gold Standard
1st Sep 2020
episode 68: It's spring
26th Aug 2020
Episode 67: Armed Neutrality
19th Aug 2020
Episode 66: Sand in the cogs
2nd Dec 2020
Episode 65: Kicking a Fiscal Can
2nd Dec 2020
Episode 64: A Cliff or a Steady Downward Spiral?
4th Aug 2020
Episode 63: Partisan by nature
26th Jul 2020
Episode 62: Back once again
28th Jun 2020
Episode 61: A map of Shanghai and a compass
18th Jun 2020
Episode 60: Higher education
15th Jun 2020
Episode 59: The Hack and The Branch Stacker
Plus another election prediction
10th Jun 2020
Episode 58: There's no place like childcare
We aren't in Kansas anymore
Episode 57: The good old days
First home owners and The United States
31st May 2020
Episode 56: America Burns
28th May 2020
Episode 55: The Frog and The Scorpion
24th May 2020
Episode 54: 60 Billion dollars!
Sometimes you just find it
20th May 2020
Episode 53: We're getting old
18th May 2020
Episode 52: Coming out the other side
12th May 2020
Episode 51: Back in black
3rd May 2020
Episode 50: Still no Albo
26th Apr 2020
Episode 49: Anything can fall
23rd Apr 2020
Episode 48: Where do they get off?
19th Apr 2020
Episode 47: Are things getting better?
16th Apr 2020
Episode 46: Confession is good for the soul
But bad for the reputation
15th Apr 2020
Episode 45: Children and Corona
15th Apr 2020
Episode 44: Let's Not Get Ahead of Ourselves
The current state of COVID affairs
2nd Apr 2020
Episode 43: Politicians are humans
That's right, even politicians have feelings
29th Mar 2020
Episode 42: Inconvenienced versus In Need
Both Hugh and PVO embrace the working from home ethos and dial in to discuss
23rd Mar 2020
Episode 41: Straddling Two High Wires
Mixed messages and schools prepare for shutdown
19th Mar 2020
Episode 40: Escape Hatch
15th Mar 2020
Episode 39: COVID-19
The global pandemic hits close to home with Hugh in Isolation.
10th Mar 2020
Episode 38: No crisis without opportunity
How will the Corona virus impact the economy
2nd Mar 2020
Episode 37: Coming Uncertainty
Coronavirus and Sports Rorts
24th Feb 2020
Episode 36: Mangled At First Sight
11th Feb 2020
Episode 35: Political Terrorists
The National Party crisis and Labor's inconsistency on coal
5th Feb 2020
Episode 34: Who Do You Want at Your BBQ?
Sport Rort Fallout and New Greens Leadership
22nd Jan 2020
Episode 33: SPRORTS... It's just not cricket
Hugh and PVO are talking sports club funding and the pro's and cons of democracy.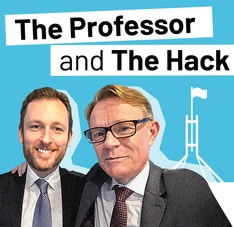 14th Jan 2020
Episode 32: Meeting and Beating
With the fires still burning Hugh and PVO discuss polls, climate change, and emissions.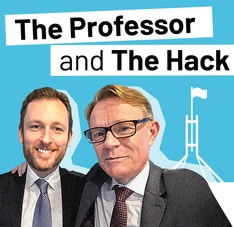 7th Jan 2020
Episode 31: Australian Fires Rage
Hugh and PVO are back after an eventful Christmas period.
22nd Dec 2019
Episode 30: Looking Back and Looking Ahead
Hugh and PVO look back at the year that was and look ahead to 2020.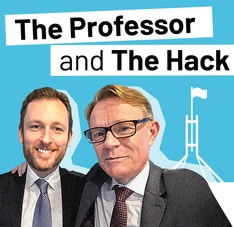 15th Dec 2019
Episode 29: Now's Not the Time...
Hugh and PVO discuss MYEFO, Boris Johnson and climate change.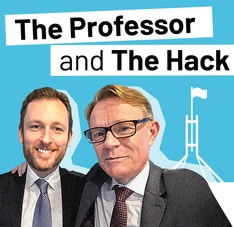 8th Dec 2019
The P.M. Dodges Questions While Albo Straddles A Barbed-Wire Fence
The year winds down as Hugh and Peter look at Labor strategy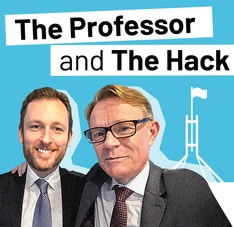 1st Dec 2019
Episode 27: Wrong but Effective
Hugh and PVO are on a shopping spree!!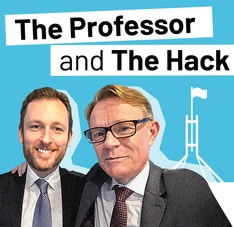 24th Nov 2019
Episode 26: Chinese Spies and Evil Bankers
Hugh and Peter convene again to discuss the Chinese spy drama and Westpac's woes.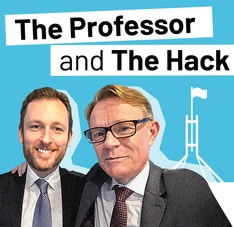 17th Nov 2019
Episode 25: Australia Burns
PVO and Hugh are in the studio discussing the current bushfires.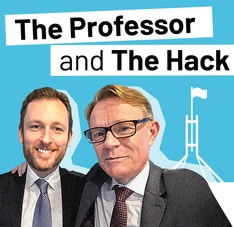 3rd Nov 2019
Episode 24: Back At It
The Professor and The Hack are back in the studio talking Syria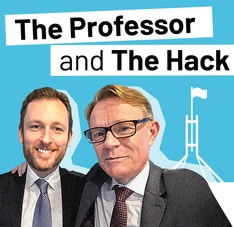 7th Oct 2019
Episode 23: Sport and Politics
Catalina and PVO discuss politics and sport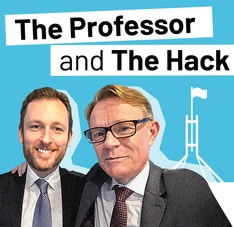 2nd Oct 2019
Episode 22: PVO vs PMO
Hugh is away so 10 News First's Catalina Florez sits in the 'Hack' chair to talk to PVO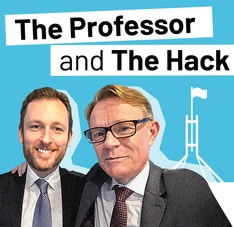 8th Sep 2019
Episode 21: Mandatory Drug Testing?
Hugh and PVO discuss Jackie Lambie, mandatory drug testing, planes and PVO's dinner date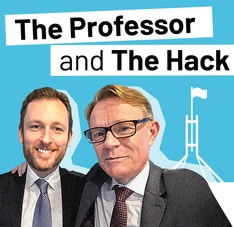 1st Sep 2019
Episode 20: Perception Matters in a Democracy
Hugh and Peter tackle immigration, pollie perks and Sussex Street.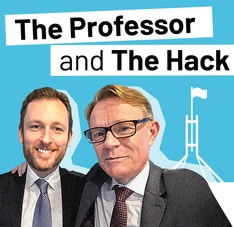 25th Aug 2019
Episode 19: A.I. Economy
Hugh Riminton and Peter Van Onselen discuss Donald Trump and the G7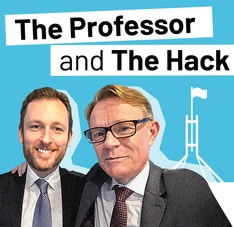 20th Aug 2019
Episode 18: Walk and Chew Gum
Hugh Riminton and Peter Van Onselen discuss the upcoming American state dinner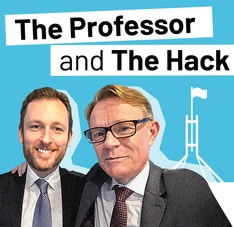 4th Aug 2019
Episode 17: A Delicate Dance
Hugh Riminton and Peter Van Onselen discuss Scomo and Albo's strategies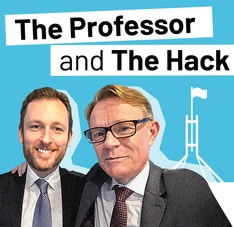 16th Jul 2019
Episode 16: The Full Bottle
Hugh Riminton and Peter Van Onselen discuss Josh Frydenberg's citizenship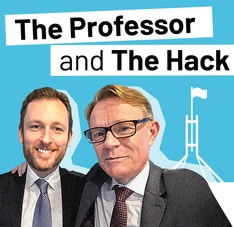 23rd Jun 2019
Episode 15: Virtue Signalling
Hugh Riminton is joined by Professor of Media at Macquarie University Catharine Lumby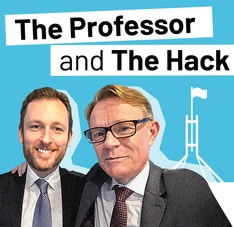 16th Jun 2019
Episode 14: Crossbench Power
Hugh Riminton chats to Mark Kenny about Scott Morrison's legislative agenda.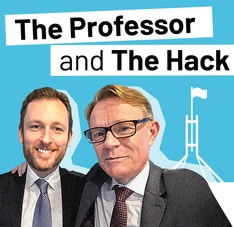 11th Jun 2019
Episode 13: Leakers and Whistleblowers
Hugh Riminton and Peter Van Onselen discuss the AFP raids on journalists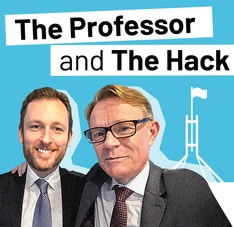 2nd Jun 2019
Episode 12: Hard to Dis-Lodge
Hugh Riminton and Peter Van Onselen discuss the Religious Freedom Act and picking a legacy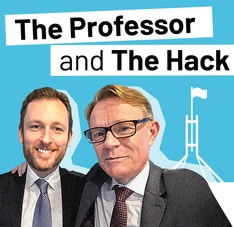 26th May 2019
Episode 11: Battle Of The Pragmatists
Hugh Riminton and Peter Van Onselen discuss Albo as the leader of the ALP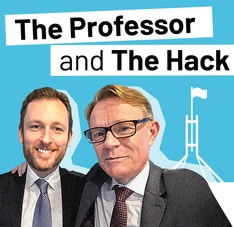 20th May 2019
Episode 10: P.V.O.'s Final Prediction
Peter and Hugh wade through the election aftermath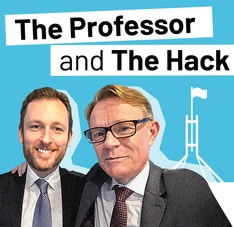 15th May 2019
Episode 9: A Try After The Siren?
Peter and Hugh examine the final pitches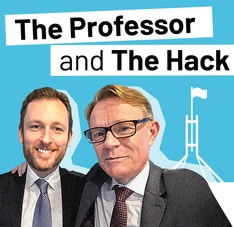 13th May 2019
Episode 8: Tacking In The Same Direction
Peter and Hugh look at the latest happenings in the final week of the election campaign.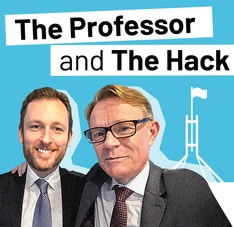 9th May 2019
Episode 7: Winning Ugly
Who won the final leaders debate?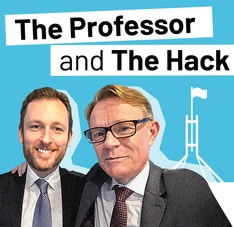 2nd May 2019
Episode 6: Look To The Itinerary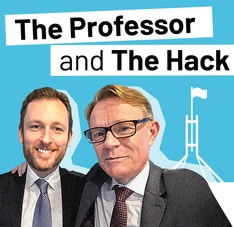 23rd Apr 2019
Episode 5: The Small Target Technique
Peter and Hugh discuss the value of knowing when to 'do little'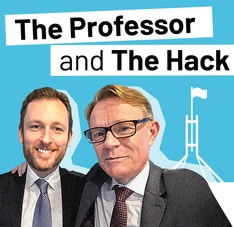 18th Apr 2019
Episode 4: Dodging Questions
The lead up to the election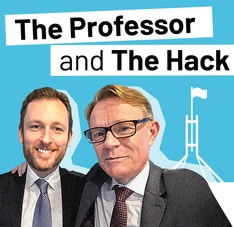 16th Apr 2019
Episode 3: The Moments That Count
Hugh and Peter look at voter disillusionment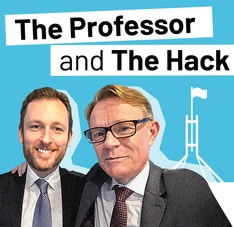 14th Apr 2019
Episode 2: A Starker Than Usual Choice
Peter and Hugh discuss the modern voter, disparate values within the parties and funding c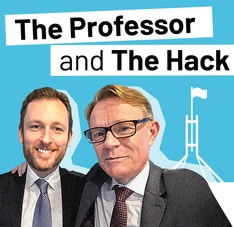 14th Apr 2019
Episode 1: Bill Shorten's Election to Lose
The federal election has been called so it is game on!